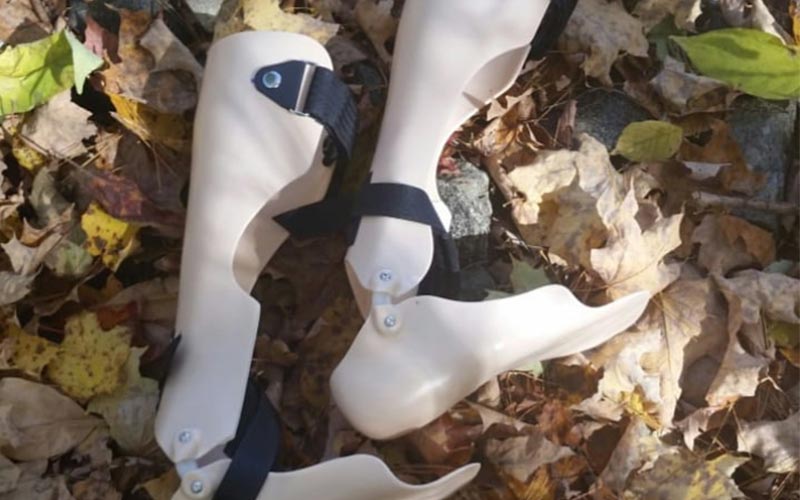 ORTH-O-TIST. Greek: To stand, Latin: Straight
Medically trained individual who is certified by a board (indicated by C.O.) to design, fabricate and fit orthoses (braces).
A brace guy.
Your orthotist is a practitioner who functions in patient care settings, such as offices, clinics and hospitals and collaborates with other medical personnel (i.e., orthopedists, neurosurgeons, physiotherapists, family practice physicians among others) in an effort to support, correct or protect the spine or a limb by means of an external support system. A certified orthotist (C.O.) is trained by a medical school or university program to understand human biomechanics, gait, and the functional requirements for the correct orthosis.
Orthotists work by medical referral only (usually an M.D. or a physical therapist, who communicates with your doctor). Your first visit will require about an hour of your time to evaluate your needs, reconcile your medical requirements with the doctor's prescription, and finally to make an impression of plaster or fiberglass. Sometimes a series of measurements for an orthosis is all that is necessary depending upon the orthosis.
Since Sound Limbs specializes in custom orthoses the time required in preparation for a custom orthosis may take longer than an hour. Subsequently, you will be asked to return for the fit of your new orthosis, followed by routine follow-ups to make sure that fit, function, and customer satisfaction are assured.
Orthotists frequently see hospital inpatients on an "on call" basis. Sometimes trauma patients require immediate attention. If you receive a call to reschedule your appointment be patient and please know that the orthotist is usually at the hospital with a trauma patient or a patient who's disease process requires emergent care, orthotically speaking. Every attempt will be made to reschedule you at your convenience if your orthotist is called away at a moment's notice. Our goal is to render thorough and complete orthotic care in a timely manner for ALL of our patients.
TECHNICAL STANDARDS:
We specialize in custom orthotics and prosthetics at Sound Limbs. All orthoses and prostheses are made of high quality material crafted by skilled technicians who put quality first. All of our work, every product, proceeds through a unique three level quality control check before it is fitted to your body. We rely on expert, time tested firms nationwide for some products, such as knee orthoses and body jackets. Hallmark names such as Becker Orthopedic, Townsend Design, Spinal Technology and Arizona AFO undergird our Orthotic and Prosthetic offerings.
Lastly, our practitioners and technicians always have an eye toward O and P advances such as silicone interface systems, stance control knee joints and lightweight graphite composites. Our custom orthoses and prosthetic limbs are designed and engineered by experts and fabricated for our most important person: You.